WELCOME TO BISCUITS & GRAVY
We're committed to serving great food, using only the freshest ingredients. Our goal is to make you feel at home, from the hospitality, the service, to the home-cooking that you're used to at home!
Feel free to browse our menu below: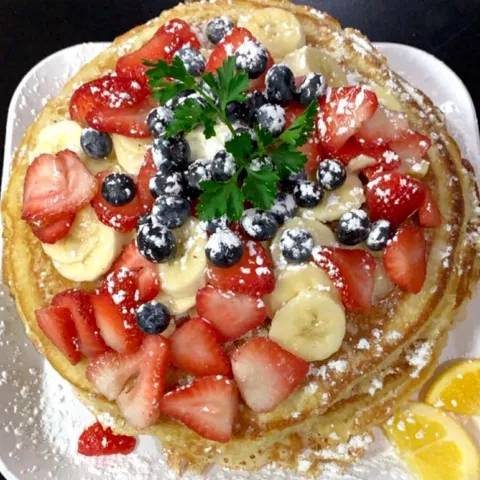 This place was recommended to me by a work friend and I couldn't be more impressed. We got two savory dishes and one pancake. It was far too much for two people, but we had leftovers for the next morning. The pancake was pretty much a cake and it was delicious. The country skillet was also amazing. I will be back!
When I ordered the cinnamon swirl waffle, I was expecting something with cinnamon mixed into the batter, maybe a little drizzle of glaze and some whipped cream. Instead I got THIS AMAZING MASTERPIECE! It was so so so very good and, as I sit here back home in Dallas telling you about it, I am now suddenly hungry and only want this.
My favorite brunch place in Canton!! I know that Ikea is just next door, but please please skip their Swedish meatballs just this once to give this fantastic place a try!!
This place is the best thing to ever happen to Wayne County. Amazing food and wonderful staff. There's truly nothing like this within a 20ish-mile radius. My favorite place for breakfast/brunch.